Troy Adventist Academy
Educating for this world and the next.
As a Christian school we understand the role of the family, school and church working together to educate the child. We are excited to work with your family.
"For I know the plans I have for you,' declares the LORD, 'plans to prosper you and not to harm you, plans to give you hope and a future." Jeremiah 29:11
Registration and Enrollment
Important Dates
First Day of School 2021-2022 – August 16, 2021
Last day for reduced rate EARLY registration for 2022-23 school year –  April 1, 2022
Adventist Core Curriculum
Latchkey Available
Fee based latchkey is an option for working parents who cannot pick up their children immediately after school dismisses. It is available upon arrangement after school until 5:30 pm Monday through Thursday and 4:30 pm on Friday. Latchkey is also available before school begins in the mornings; however, this is through the Preschool program. Please speak with the Principal and the director of the Preschool to get more information.
Career Opportunities
Currently we have met all of our staffing needs.
The Three Keys to Adventist Education from the Michigan Conference
The Message Drives the Mission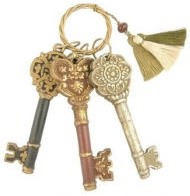 Bring students to the foot of the cross.
Quality at all levels.
Train students in the message and mission of the Seventh-Day Adventist Church.
TAA Christmas Program 2021
Stories of the Savior – A Bible Study
Location
2777 Crooks Rd
Troy, Michigan 48084
School Hours
Mon-Thur: 8:30am – 3pm
Fri: 8:30am – 2pm
Fee based latch-Key available before & after school upon arrangement.
Phone & Email
(248) 649-3122
Loribeth Salciccioli  – Treasurer
Patty Novak – Co-Treasurer
Denise Moore -Principal dmoore@misda.org
Saturday, May 14
Education Sabbath at Troy SDA Church
Thurs., May 19 at 6:30pm
K & 8th Grade Graduation at Church
Fri, May 27, 2022
Last Day of school at Boulan Park 9am
Mon, August 8, 2022
Drop-In Registration, 6-7 pm
Wed, August 17, 2022
First Day of School 2022-23
Non-Discrimination Policy
The North American Division of Seventh-day Adventists, Non-Discrimination Policy Statement
The Seventh-day Adventist Church, in all of its church schools, admits students of any race to all the rights, privileges, programs and activities generally accorded or made available to students at its schools, and makes no discrimination on the basis of race, color, ethnic background, country of origin, or gender in the administration of education policies, applications for admission, scholarship or loan programs, and extracurricular programs.